Testimonials
Groupe Dermapure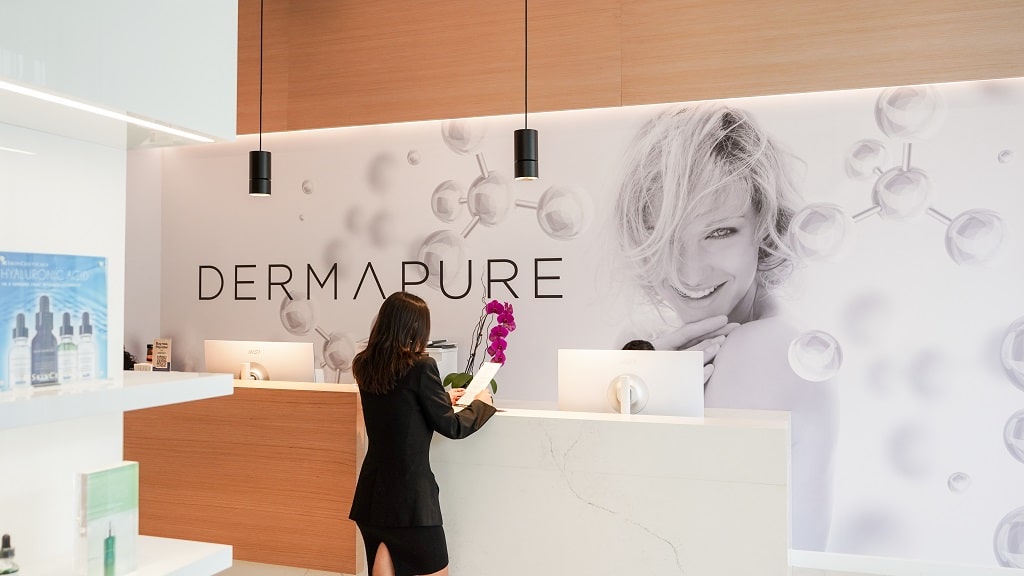 Groupe Dermapure's core activities are focused on skin health and care. The group offers its products and services through a network of 33 clinics across Canada and its online store.
Since 2009, the group has continued to grow its position as a leader in the field of medical aesthetics and currently employing over 300 dedicated staff, including 50 doctors and specialists.
As Groupe Dermapure has grown, so have its requirements in terms of operations, personnel, financial and accounting management, across multiple clinics in different parts of the country.
Challenges
As the group's operations were in rapid expansion, so was its need for an integrated financial management system that would, among other things: standardize financial processes, automate accounting across its multicompany structure, support an expanding product offer, and expedite and streamline integration procedures for future branches. Some of the factors hindering their development efforts were:
Lack of a common chart of accounts

No intercompany transaction functionality

Key functions (asset management, expense reports, etc.) processed in Excel

Multiple manual operations on an unmanageable number of standalone software

Reporting delays caused by unconnected systems

Data inconsistencies due to repeat data entry

Absence of analytic tools for overall view on clinics across the country
Solution
In 2021, one of the key elements in Dermapure's sustainable development plan was to acquire an integrated, user-friendly, and evolving solution to support their continued growth. The group had been leveraging some of ACCEO's standalone software solutions for several years and, based on their high level of satisfaction and customer service experience, determined that that Acumatica ERP was the top solution to provide:
Customizable and expandable cloud-based solution

Comprehensive fully integrated system

Advanced intercompany and multicompany transaction functionality

Centralized and automated data processing

Enhanced finance and accounting capabilities across the business

Real-time business analytics with data drill-down features

Dashboard available from anywhere
"The Acumatica Cloud ERP delivered in key areas such as supporting our current and future business growth and our product offer. We have been able to eliminate redundant manual processes and gain significant efficiency by leveraging the system's integrated automation and standardization capabilities throughout our network of clinics. Since the implementation of Acumatica Cloud ERP,
Groupe Dermapure has undergone significant development. In fact, if we go back in time, it had 18 clinics and 2 online stores. Today, it has 68 clinics and 2 online stores."—Caroline Désorcy, Finance Manager, Dermapure
Results
From a high-level perspective, having a common chart of accounts, Groupe Dermapure has enabled Groupe Dermapure to get thorough financial and organizational insights from their business operations. Additionally, the group has optimized its fixed asset management with features that offer multiple depreciation methods, purchase order integration, and tax benefit support.
In day-to-day activities, enhanced bank reconciliation processes, expense account approvals, EFTs, batch payables, and intercompany transactions continue to produce significant savings in time and resources.
Is it time to replace your ERP software?
Tell us about your project. For our team, it is an opportunity to contribute to the success of a local company and to undertake a winning partnership.
Contact our ACCEO ERP team to learn more about the Acumatica platform.