Expert advice
4 reasons to recommend Acumatica Cloud ERP to Quebec SMBs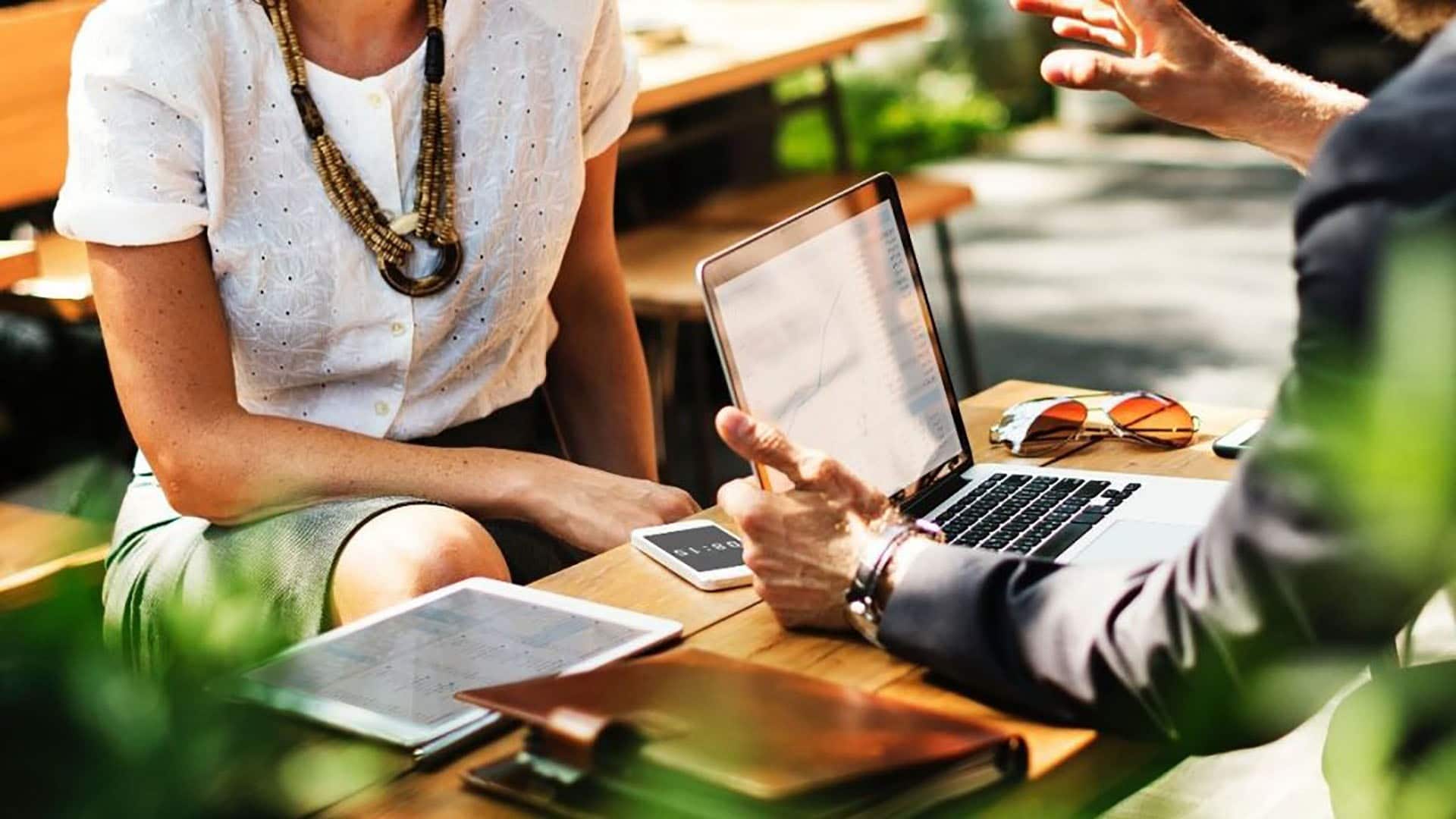 ACCEO's world-class enterprise resource planning (ERP) software offers Quebec SMBs advanced business management features at affordable prices. Acumatica Cloud ERP can improve productivity in billing, inventory management, accounting, payroll, customer relationship management (CRM), and other areas. Acumatica Cloud ERP is a flexible and robust ERP solution that helps SMBs continue to grow. Know of any SMBs looking to corner the Quebec market? Here are four good reasons to recommend Acumatica Cloud ERP.
Personalized support
When you recommend Acumatica Cloud ERP to an SMB looking to optimize operations, you're inviting it to join a skilled and specialized team. With more than 30 years of experience under its belt, ACCEO is known for the expert work and extensive hands-on knowledge of its attentive advisors who keep a watchful eye on the technological and business issues facing SMBs. With solid market experience and reputation for supporting growing companies, ACCEO stands head and shoulders above the rest.
The ACCEO ERP team is known for seizing all aspects of a company's business processes and the reality of SMBs in Quebec and Canada. This attention to detail ensures that the team implements the solution that best suits the company's needs. This kind of personalized service guarantees that each ERP implementation is a success. What's more, the service centre is run by a specialized team that tailors its services to each company's business reality to:
Optimize management software use
Ensure a fast return on investment (ROI)
Make sure the software provides a true competitive edge
By promoting the flexibility and reliability of Acumatica Cloud ERP to SMBs, you'll help them benefit from the skills and expertise of a team recognized in the market as the ideal partner for Quebec SMBs.
Unique methodology
From software acquisition to employee training, the ACCEO ERP team applies a strict methodology that takes into account deadlines and budgets, ensuring success at each step of the Acumatica Cloud ERP implementation process:
Detailed analysis of the business environment, needs, and expectations
Solutions tailored to each company's technological and financial reality
Risk, challenge, and opportunity assessment
Implementation schedule
Software deployment and customization
Change management program development
Stakeholder training
Post-implementation follow-ups
Acumatica Cloud ERP stands out from other management software because of its attentive support service, from the selection process to implementation and beyond. That way, SMBs who choose Acumatica Cloud ERP are never left to their own devices during this complex process—another big advantage that sets Acumatica apart from the competition.
Bilingual world-class cloud-based software
Acumatica is the ultimate cloud-based ERP software. In a quickly changing market, SMBs need effective technology that supports their business goals.
Recommend Acumatica Cloud ERP to your customers to give them access to Acumatica's avant-garde technology in the form of a comprehensive, easy-to-use, flexible, and mobile cloud-based ERP solution. Accessible anywhere, anytime, on any device, this multilingual system makes it easier to manage field work and overtime or weekend shifts and for employees to work remotely.
All its features can be accessed through a regular browser without having to install additional software or get a licence. Acumatica Cloud ERP is an indispensable modern tool that can be customized to each SMB's specific sector. What are you waiting for?
Easy data tracking, detailed information, and more!
SMBs that opt for Acumatica Cloud ERP will finally get to experience a system that gives them an efficient and accurate way to manage budgets, time sheets, inventory, billing, and reporting for all their projects. The cash management module, for instance, provides real-time visual reports of even the smallest account details and can import bank statements directly into the Acumatica Cloud ERP.
With Acumatica Cloud ERP, SMBs can do things their way:
Easy data tracking
Fast and detailed report generation
Real-time collaboration
Bilingual guides
Touchscreen ready
Remote work made easy
And so much more!
Acumatica Cloud ERP management software can be tailored to meet all the needs of a growing Quebec SMB. Be sure to recommend it.
For more good reasons to recommend Acumatica Cloud ERP to Quebec SMBs, download our free guide, "How Acumatica Cloud ERP supports growing Quebec SMBs."