Expert advice
What are the different implementation phases for an ERP solution?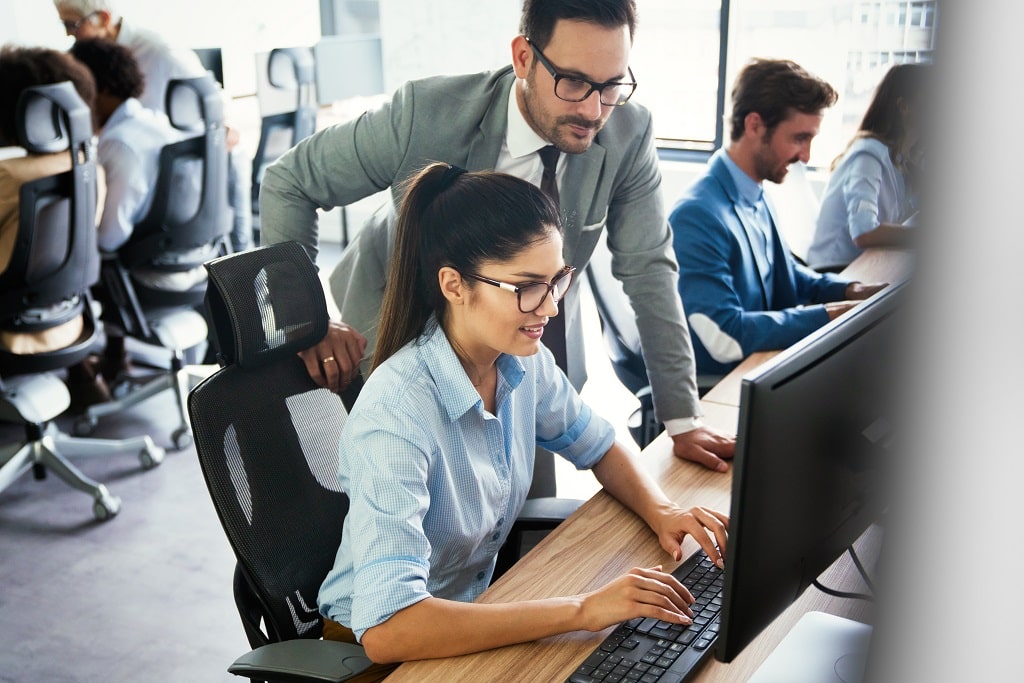 ERP Implementations: One step at a time
As with any major project, an ERP implementation plane requires that you proceed step by step. While it's normal to have concerns about potential failure, successful ERP implementations  are not only achievable, but they're also actually quite common. And that's especially true when you choose the right ERP solution for your business and the right partner for its implementation.
Now, assuming you have found the cloud ERP software and implementation partner you were seeking, the expected outcomes of implementing the right ERP technology are typically:
Streamlined operations

Easy-to-use features

Real-time view of your business anytime, anywhere on any device

ERP platform that is both secure and scalable to your business's evolving needs
From software acquisition to training, the ACCEO team follows a precise methodology to ensure that each step of the Acumatica Cloud ERP implementation is a success, while respecting deadlines and budgets.
Analysis: Understand the current client business processes, identify all required start-up activities for the Acumatica Cloud ERP solution. Develop a project plan to support the completion of the mandate.
Design: Overall configuration of the solution based on the requirements identified in the analysis phase and training at pilot sites. Build and test the required system components.
Rollout: Operation simulation, end-user training, and production environment go live.
Operation: Post-implementation support and solution transition to the ACCEO customer support team.
With over 25 years of experience in ERP solutions implementation, the ACCEO team has developed a structured and well-proven implementation methodology. Our specialists are fully committed to providing the services required to ensure the successful implementation of your ERP project. Our team will tailor its services to your business reality to:
Optimize ERP software to its full potential

Ensure a quick return on investment

Turn your software solution into a true competitive advantage

Get a subsidy for your new ERP
The capital required for digital transformation is a major obstacle to implementing technology tools. Governments are increasingly investing for the benefit of businesses in Quebec and Canada. In fact, their aim is to support businesses in their development. Find out how you can qualify for a subsidy for your new ERP.
More and more small- and medium-sized businesses are choosing ERP software to manage their operations as a whole. Choosing this type of solution has many advantages for SMBs and can significantly help them achieve their business objectives.
Implementing a cloud ERP system can produce measurable operational improvements for a business. In fact, improved access to data allows for process improvements, which save time for stakeholders at every level, thus promoting business development.
Opting for a cloud solution, particularly in SaaS (software as a service) mode, offers multiple benefits. [blog]
See how an ERP can help your SMB boost profits
Employees are rarely responsible for misused or wasted time.
In these situations, obsolete, malfunctioning, or inefficient software is commonly to blame. Without the right tools, even the most determined employees can fall short of their objectives. When time loss extends across a company's basic operations, these inefficiencies show up as excess resources and lost income in the bottom line.
A user-friendly management and planning tool that meets today's business needs, such as an ERP system, can be a game-changer.
The consequences on your operations… and your competitiveness
The consequences of not using ERP software can be potentially disastrous—redundant or inaccurate data, disparate computer systems that can neither communicate with one another nor track business processes, unreliable data sharing, lack of internal collaboration, and many more.
As for those SMBs that are already using an ERP, many are relying on legacy systems that run on outdated technologies and are reluctant to replace them. This reluctance to take action also comes with its share of consequences, ultimately compromising their ability to remain competitive.
Any SMB with an eye toward growth needs to operate with an ERP software and cannot afford to keep using an outdated system. The good news is that even a smaller budget can now access an ERP solution that offers advanced features and scaleability. [blog]
Read expert reviews and testimonials from satisfied customers and learn how the Acumatica Cloud ERP can help your business grow.
Need advice for your next steps? Contact us today.