Expert advice
4 strategies for smarter inventory control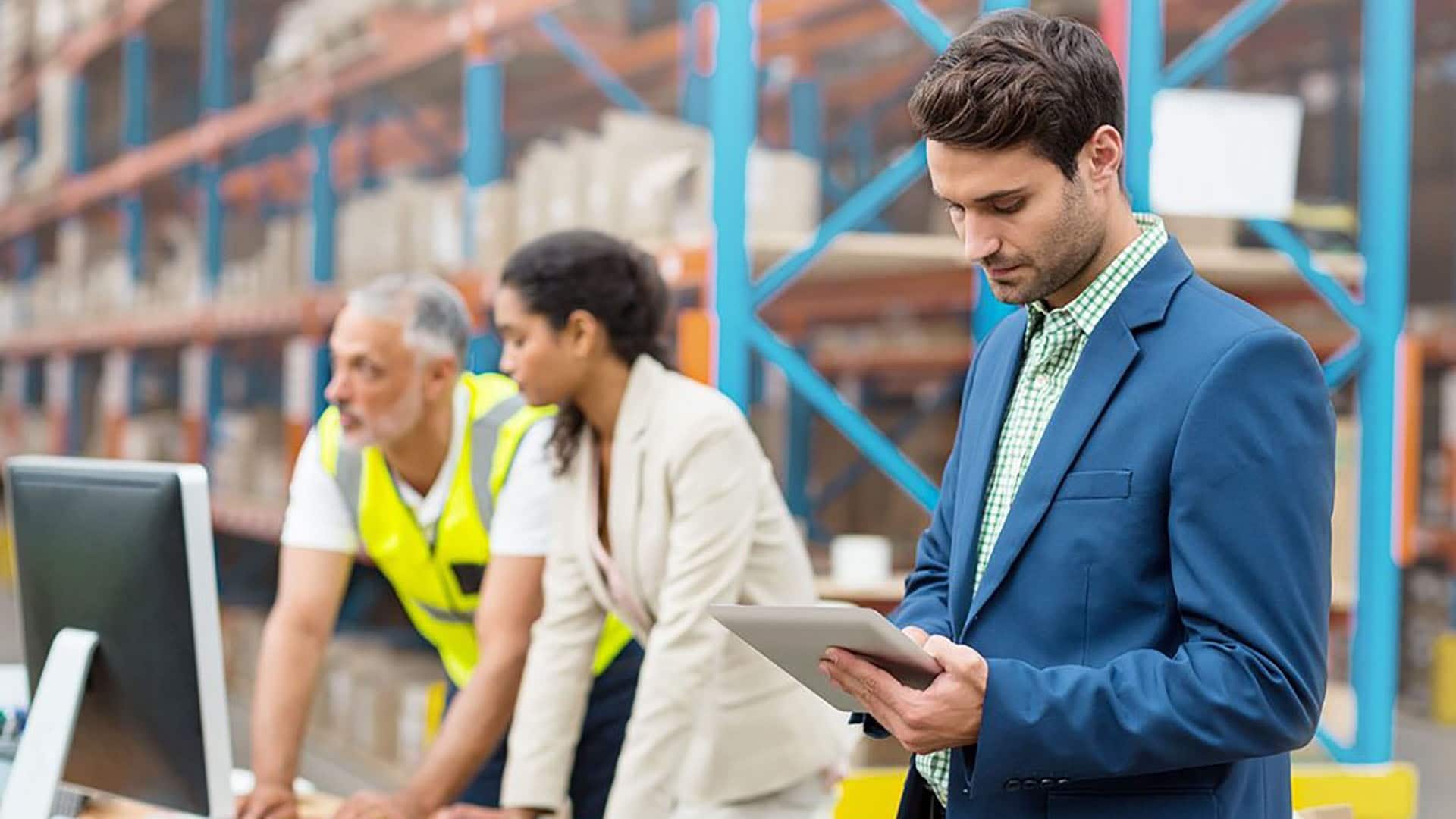 Because inventory is both valuable and highly visible, it is often the centre point of cost reduction initiatives and a key metric in determining a company's health. So when companies invest in distribution management software or enterprise resource planning (ERP) systems, reducing inventory tops the list in the cost justification/return on investment (ROI) analysis.
Without proper information and monitoring, you will likely have excess inventory yet still be unprotected against preventable stock-outs. Good inventory management pays big dividends: improved customer service and satisfaction, less overall investment in inventory, minimized backorders and loss of customers, and decreased disruptions and cost of expediting.
This blog is geared toward businesses that maintain inventory (manufacturers, distributors, retailers, and service providers), and that are focused on improving inventory availability while reducing ordering and carrying costs. Four relatively simple, but proven guidelines for smarter inventory control are laid out:
Keep accurate inventory records
It is difficult, if not impossible, to manage inventory effectively without an accurate record of quantities on hand. Your promises to customers (accepted orders and delivery dates) are based on the quantities you believe you have on hand. If your records do not reflect reality, you may have to go back on your word, disappoint your customers, and lose their confidence.
The best way to solve these inaccuracies is to implement the cycle counting. This method improves accuracy by eliminating the cause of errors, which are part of the transaction reporting process. Cycle counting involves counting a certain number of items every day or week. Targeted groups of items are then included in the counting system on a cyclical basis. These items are counted based on their importance, with the more important items being counted more frequently.
Be proactive about planning
Replenishment describes the process of bringing inventory into the warehouse to replace used or sold inventory. Ideal replenishment ensures that new inventory arrives just before you need it—in other words, right before the current supply is depleted (just in time). The order point (previously described) supports this function based on average or forecasted usage and typical lead times, although there are other approaches.
Because it is impossible to predict the future (demand), and because demand varies from day to day and week to week, no replenishment planning method is perfect. In order to protect the availability of inventory from these variations, companies keep a small amount of extra inventory, commonly known as safety stock. Carrying a high level of safety stock will decrease the risk of stock-outs—but it will increase to your investment.
Inventory management, planning and optimization systems offer a suite of tools that empower you to be proactive in managing the inventory in your warehouse, plant, and across the supply chain.
Focus on improvement
The purpose of any inventory planning and control strategy is to avoid shortages while keeping inventory levels low. The easiest way to reduce or avoid shortages is to carry more inventory. It follows that reducing inventory could well increase the risk of stock outages.
By reducing variability, however, you can increase fill rate without raising inventory. In addition, reducing variation would allow you to cut inventory levels (safety stock) without impacting fill rate. In simple terms, to decrease inventory levels while maintaining or improving fill rates, just reduce variability.
Here are some achievable ways to reduce variation:
Improve reporting accuracy (use cyclical counting)

Enhance forecast accuracy (work together with customers and distributors)

Reduce lead time

Strengthen reliability (reinforce procedures and controls)

Consider implementing integrated systems such as ERP, warehouse management systems, automated data collection and other technologies that can improve accuracy
Reduce lead times and lot sizes
If lead time were not an issue, you would not need to keep inventory. The longer the lead time, the more inventory you need to maintain, including safety stock because variation is time sensitive. The risk of variation is higher over a week than over a day. Forecasts are also more accurate in the short term than over the long term.
Replenishment planning focuses on lead time. When lead time is shorter, replenishment quantities will be lower—less incoming inventory, used up more quickly. The overall inventory level is therefore lower.
The key to reducing the size of economic replenishment orders (and reducing inventory levels) is to reduce the fixed ordering cost. Reducing storage cost, unit cost or usage—the other main factors—is beyond our immediate control. For purchased items, ordering cost includes the operational cost and efficiency of the purchasing department, receiving and inspection, and handling (put away).
Integrated purchasing applications on supplier portals, linked to planning systems for automated or semi-automated ordering, blanket orders (based on good forecasting), electronic communications (via EDI or direct) and other technologies can streamline the ordering process. Pre-qualified suppliers and quality assurance simplify and expedite receiving and handling.
Simple, yet proven strategies for smarter inventory control
An inventory tracking system does not have to be complicated or expensive to be effective. It primarily requires using best practices to ensure that reporting activities (transactions) are performed in a timely and accurate manner. Robust, modern software can help with inventory control and provide multiple tools to track and improve the accuracy.
There is no way to avoid holding inventory, but there is plenty you can do to lower the level of inventory you have. Knowing the reasons why you have inventory and addressing the underlying causes, can help you reduce inventory without raising the risk of shortages—and can turn inventory into a win for your operations managers, your business, and your customers.