Acumatica Cloud ERP
Comparing Acumatica and QuickBooks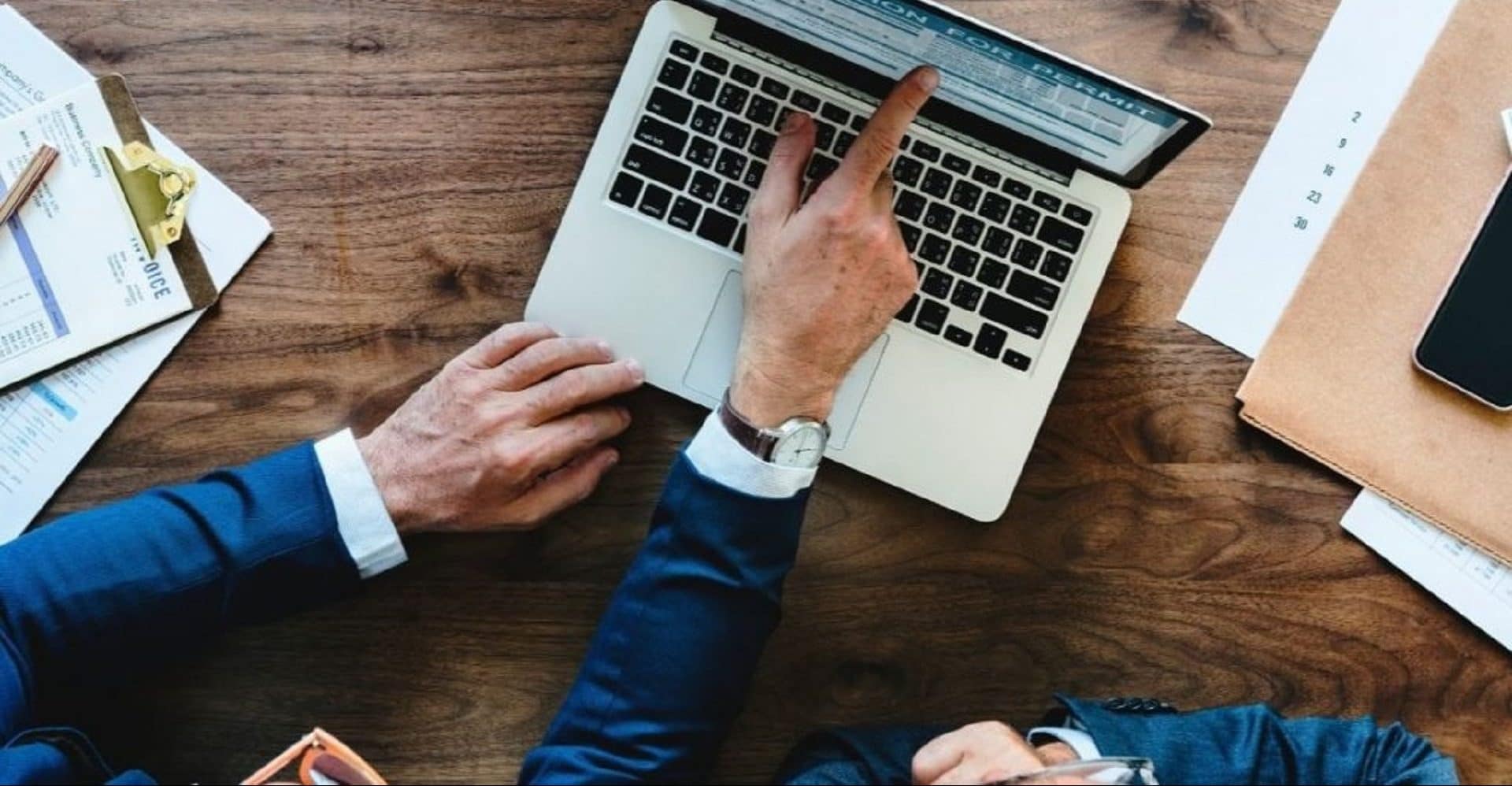 As your business operations continue to grow, the limitations of the QuickBooks accounting software may be prompting you to search for a more powerful solution.
While QuickBooks provides a good entry-level accounting package at a reasonable price, it is still primarily intended to support basic accounting. Managing business processes that extend beyond finance requires an enterprise resource planning (ERP) solution. An ERP solution supports accounting and financial management requirements along with other business processes, such as manufacturing, distribution, and more.
Understanding that accounting software and ERPs are designed for different purposes, the table below compares Acumatica to QuickBooks Enterprise, Intuit's top-end QuickBooks product. QuickBooks Enterprise can be installed locally (on site) or hosted on the Internet (in the cloud). Key features for both solutions are compared side by side in order to highlight some of the benefits of migrating from QuickBooks to an ERP system, and to show the advantages of choosing Acumatica.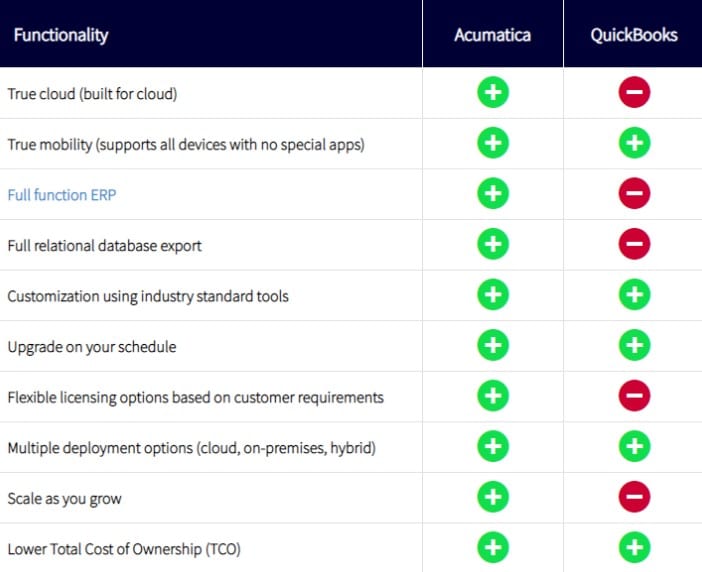 * « True cloud » means that all functionalities can be accessed through the Internet using a standard browser, with no additional software licences or customer applications required.
Key differentiators
True cloud : Acumatica works on premises or in the cloud and requires no additional hardware or software. Although QuickBooks Enterprise is accessible over the Internet, Intuit acknowledges that QuickBooks is not optimized to be a true cloud product.
Full function ERP : Acumatica will provide your organization with a full-function ERP and CRM solution. In contrast, QuickBooks Enterprise offers only some of these elements, as it is primarily an accounting solution and not an ERP.
Full relational database export : Because QuickBooks is designed solely for accounting purposes, it uses a proprietary database and does not provide a real export functionality. Quickbooks requires a third-party utility to access the underlying database. Most top-level finance management solutions for small- and medium-sized businesses use more robust databases, such as Microsoft SQL Server, SAP HANA, or Oracle. Typically, however, these other solutions lead to implementing an ERP system.
Flexible licensing options : QuickBooks and Acumatica are available through subscription licenses. Acumatica makes additional pricing options available to clients to accommodate their unique requirements. Consult Acumatica ERP pricing.
Upgrade on your schedule : Acumatica has the power to grow with your business and can scale to multiple businesses and currencies. QuickBooks Enterprise is limited to a set number of users. And although it can process multiple currencies it can only manage one single company.
QuickBooks is an accounting software designed for small businesses.
From the outset, Acumatica was designed for cloud-based and on-premises access using today's technology. You get anytime access to your data, flexible licensing options, and the flexibility to add users at no extra cost, which helps drive down the total cost of ownership for your business.
For businesses whose growing operations are outpacing the limitations of a basic accounting software such as QuickBooks, Acumatica provides the ERP solution that can get them to the next level.
Among the top-selling ERP products on the market today, Acumatica delivers on performance, innovative features, and cost efficiency.
A 100% ERP cloud solution to manage your business wherever and whenever you want. See an overview of Acumatica Cloud ERP.