Expert advice
How can an ERP solution make your employees more productive?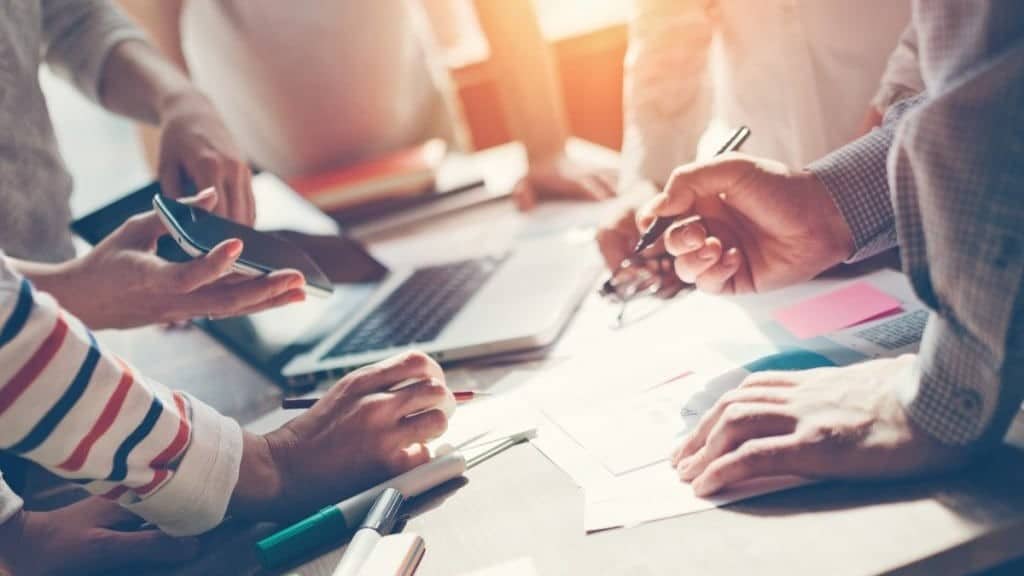 You can tell how healthy a business is by its management, employees, and the tools they use. In an effort to increase employee productivity, companies will often offer training, encourage initiatives, and improve communications. Technology also plays a part in productivity. Did you know that implementing an enterprise resource planning (ERP) solution can help increase employee productivity? Find out how well-integrated management software can give your employees the help they need.
Automation of low value-added tasks
Implementing an ERP solution allows you to automate an impressive number of repetitive manual tasks that often lead to errors. Once these tasks are automated, your teams can do better work, in less time. Some software packages even offer ways to understand and quickly improve processes, which encourages employees and the management team to revise their practices or adopt new ones. Information gathering and sharing
Giving employees access to a centralized computer system means giving them rapid access to reliable and consolidated information, without human intervention. Companies that don't use an ERP solution are often faced with duplicated information, data synchronization failures between teams, and, ultimately, poor planning based on inaccurate information.
Without management software, your teams will spend too much time gathering information, backing it up for themselves or other departments, or building data models using calculation methods that vary from one team to another. You may end up with multiple versions of the same document and waste time trying to figure out which one is the right version. Your ERP solution eliminates this undeniable strain on productivity and always provides accurate information.
Better communication
An ERP solution can provide your teams with real-time information based on the same reference data. It features reports and alerts for fast and efficient communication whenever problems arise. Your management software can be used to communicate order changes, prevent delivery errors, and improve project coordination. You and your employees will have access to accurate, consistent data that is reliable.
Better decision-making
Employees who don't have access to quality information often make unproductive decisions based on speculation rather than facts. Without an ERP solution, some employees use data they've gathered manually or are forced to rely on their instinct or estimates to make decisions. With an ERP solution, you can say goodbye to the uncertainty that arises from speculation or calculation errors and start making decisions based on precise data, in turn maximizing the efforts of your teams in their day-to-day work.
Access to industry best practices
Thousands of companies have successfully implemented management software by integrating their business processes. Now integrated into most ERP solutions, these standard processes reflect industry best practices and often use automation to eliminate most routine tasks. Implementing an ERP solution ensures that you adopt these best practices and, in turn, increase productivity with minimal effort.
Resources used to their full potential
One of the major advantages of implementing an ERP solution is the time each of your employees will save. By relieving your employees of low value-added tasks, you can assign them high value-added tasks, such as improving customer service and strategic planning.
Better customer service
An ERP solution can help your clients create and manage their customer accounts online, change their order details, and enable your employees to instantly relay these changes to the warehouse, for instance. Employees can meet deadlines more easily, and, ultimately, provide a better customer experience, giving employees confidence and boosting their productivity.
Better strategic planning
An ERP solution also improves the productivity of your managers, freeing them up so they can focus on strategic planning while the automated system handles access management, inventory management, financial management, and project management. When properly integrated into your operations, an ERP solution provides a clearer picture of the company's various spheres, giving you a better understanding of its strengths and weaknesses.
Motivation that boosts productivity
Successfully integrated management software makes daily tasks easier to accomplish and reduces the risk of error, while motivating your employees. This data may not be easily quantifiable, but there's no denying that employees are more productive when they are motivated.
The Technology Trends section of BDC's infographic is a good illustration of the benefits of advances in technology for businesses looking to increase productivity.
Download our guide, "How an ERP solution can improve employee productivity," to learn about its other financial benefits.