Testimonials
Groupe Grandio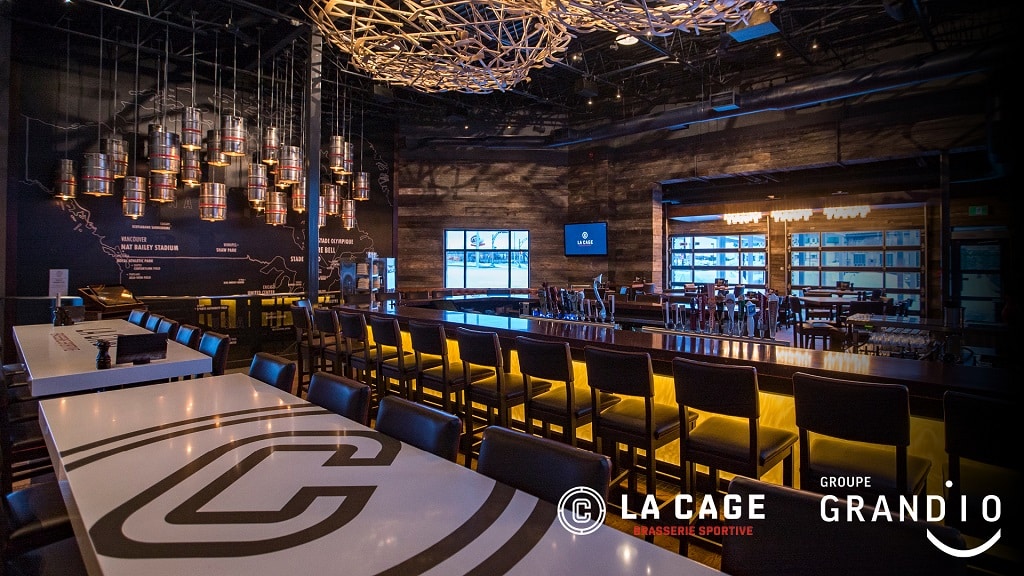 Groupe Grandio (formerly Groupe Sportscene)
Aptly described by their mission as "Creators of good times," Groupe Grandio was created in June 2022 through the evolution of Groupe Sportscene.
Groupe Grandio is a unique and fast-growing partnership of Quebec restaurateurs who share the same vision to nurture excellence and support success by making ideas flourish.
With more than 3800 employees serving over 55 locations, Groupe Grandio currently represents such renowned banners as La Cage - Brasserie Sportive, Chez Lionel - Brasserie française, Moishes, IRU Izakaya, Crémy Patisserie  and the restaurants of Groupe Restos Plaisirs, including among others, the « Cochon Dingue » banner.
Challenges
In 2017, Groupe Sportscene was going through a period of dynamic growth. Concurrently, their business efficiencies were also being challenged by software that could no longer keep up with their overall operational requirements. Among other issues, the most business-critical deficiencies in the Group's software at the time, were:
Lack of capabilities to analyze and drill down on data

Complicated and unintuitive user interface

Silo module configuration made it necessary to input the same data multiple times

No overall view of business operations

Complex report creation and processing
 Solution
Having never worked with an ERP solution before, Groupe Sportscene began a thorough due diligence process to find a business management solution. The group's decision in 2018, was ultimately determined by the Acumatica ERP team's high level of expertise and the ease of data migration to the new system. Acumatica ERP offered a modern platform that would evolve to support their future expansion and, more importantly at the time, delivered the tools that solved their priority operational requirements, namely:
Advanced BI tools and real-time access to data analytics from anywhere

Easy to learn and user-friendly

Fully integrated modules across business operations

360º view of the organization and dashboard snapshots

Automatic and customizable reports
Results
Today, Groupe Grandio has gained efficiencies across multiple levels their organization. Decision-makers access real-time data on their dashboards and approve payments from their mobile devices. And, using advanced reporting features that allow easy data export to Excel, Groupe Grandio has streamlined accounting processes around month-end and year-end report production. 
"The ACCEO ERP team worked with our stakeholders throughout the transition and ensured that every phase of the Acumatica ERP implementation went smoothly. To this day, the ACCEO support team provides us with ongoing, timely, and efficient customer support." – Stéphanie Leclerc, Director of finance, Groupe Grandio
Is it time to replace your ERP software?
Tell us about your project. For our team, it is an opportunity to contribute to the success of a local company and to undertake a winning partnership.
Contact our ACCEO ERP team to learn more about the Acumatica platform.