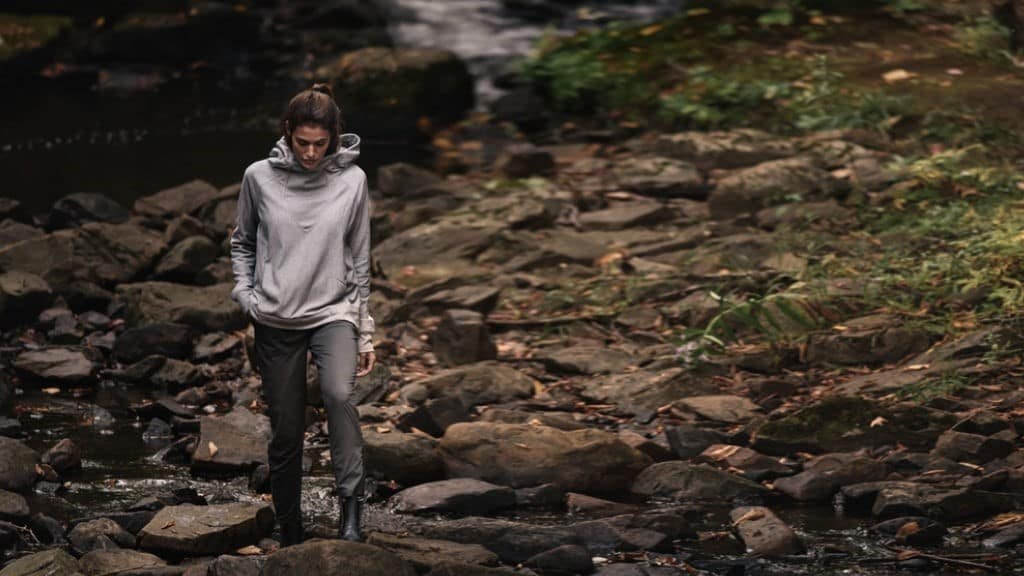 Indyeva, innovative, fast-growing and internationally renowned, Indyeva is a leading figure in the outdoor industry, a key driver of job creation in the Greater Montreal area.
The SME manufactures its products in Montreal and is committed to creating ethical and smart clothing that offers quality and durability. Beyond its dedication to environmentally compatible solutions, the company is also highly invested in originative design. This approach has kept Indygena at the forefront of the fashion
industry and has reinforced its competitiveness against foreign competitors.
Challenges
To stay competitive and sustain growth over the long term, Indygena was facing the immediate need to modernize its financial system in order to:
Improve monitoring of its overall activities and exercise greater control over its resources: customize the solution for key processes such as production purchase orders and delivery management

Reduce the risks and costs related to IT interventions: updating and evolving environments requires a significant amount of in-house IT resources

Modern, 100% cloud-based technology for a quick start

Facilitate integration with complementary applications such as the Microsoft suite
Solution
After analyzing several leading financial management software products on the market, ACCEO ERP emerged as the solution that best suited Indyeva's requirements to leverage:
A robust and flexible financial management suite allowing for the complete integration of operations

ACCEO's extensive know-how in the support and implementation of integrated solutions

A state-of-the-art, 100% cloud-based technology that supports a fast rollout

Two-way integration with the Microsoft suite
Results
The ACCEO ERP solution has enabled Indygena to drive its expansion with:
A custom solution for easy creation and follow-up of production purchase orders

Supply chain optimization with integrated delivery management for operations

Technological agility with a reliable and robust cloud-based solution
One year later, in addition to having benefited from investment tax credits and training subsidies, the company is also benefiting from the implementation of the Acumatica platform:
Improved operational performance: data consistency, fewer errors thanks to single entry, better visibility on all supply chain activities

Information accessible to all according to their role, in a distributed workforce context: access to the right information, at the right time to make the best business decisions

Better control of risks and costs associated with IT interventions: In a year and a half, no breakdowns, no maintenance, a stable environment and offering the desired agility to maximize the use of resources
« Within the context of COVID-19 confinement and telecommuting, Acumatica's cloud computing platform has made us more agile and allowed our company to
continue to operate as usual with a decentralized workforce. » - Jean-Pierre Ferrandez, CEO – Indyeva
Is it time to replace your ERP software?
Tell us about your project. For our team, it is an opportunity to contribute to the success of a local company and to undertake a winning partnership.
Contact our ACCEO ERP team to learn more about the Acumatica platform.